In November 2021 DIVQSec welcomes QuantiCor Security GmbH from Darmstadt as a new member.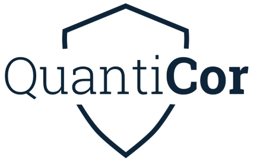 QuantiCor Security GmbH is a developer of quantum computer-resistant security solutions for IT infrastructures and the Internet of Things (IoT). As a Darmstadt-based expert in post-quantum cryptography, QuantiCor is a reliable IT security partner for companies from all industries.
Along the strong competence in quantum communication (QKD) this addition strengthens our second pillar post quantum cryptography (PQC).